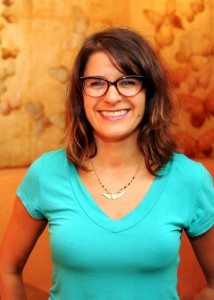 Owner and Founder of NW Ayurveda
Licensed Massage Practitioner
Certified Ayurvedic Practitioner
Certified Yoga Instructor
Nickole Thornton Gonzales is the founder of NW Ayurveda in Seattle, Washington. Nickole is a Certified Ayurvedic Practitioner, Certified Massage Therapist, and Yoga Instructor. She travels to various Yoga and Ayurvedic centers across the United States and Mexico providing Lectures, Workshops, Retreats, Consultations, and Panchakarma.
Nickole graduated under the teachings of Dr. Vasant Lad at The Ayurvedic Institute where she was employed in the Panchakarma department. In 2008, Nickole continued her Ayurvedic journey to India and studied Advanced Ayurvedic Assessments with Dr. Lad's Guru Kula Program.
Nickole enjoys sharing her love of Ayurveda in a way that is applicable to everyday life. She looks forward to assisting you with your health and wellness.
Schedule Appointment with
Nickole