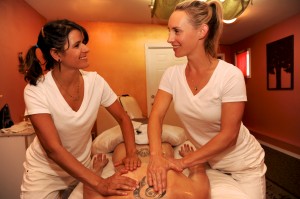 Abhyanga Massage
Abhyanga is a warm oil massage with two or one practitioners. The two practitioners work in a synchronized dance to unwind your nervous system. This promotes the mind to calm while the body eliminates the toxins.
Two massage therapists: $175/ 1 hour
One massage therapist: $135 /1.5 hours, $90 /1 hour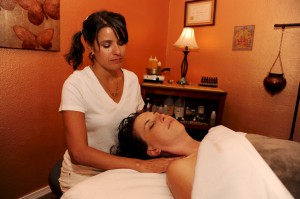 Therapeutic Massage
Therapeutic Massage is tailored to meet individual needs. Deep Tissue, Neuro-Muscular Therapy, Therapeutic Stretching & Polarity is used to unwind muscle tension.
$85 / 1 hour, $125 / 1.5 hours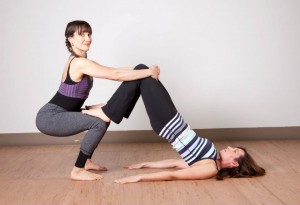 Thai Massage
Thai Massage is a form of assisted stretching and fully-clothed massage (no oil is used.)  The receiver is positioned in a variety of yoga-like positions during the course of the massage while deep static and rhythmic pressure are applied along the nadis. The practitioner may massage with her legs, feet, and walk on the clients back.  The practitioner works in a slow rhythmic fashion to promote a meditative awareness where loving kindness (metta) is the intention.
$125 / 1.5 hours
Schedule Appointment with
Nickole