Teotihuacan Pyramids and Grutas de Tolantongo Hot Springs            Adventure, Relaxation, and Self-Exploration
Yoga, Meditation, Ayurveda, Thermal River, Hot Springs, Caves, and Waterfalls
     January 19th-25th
, 2018     Cost Per Person $1,110.00      Airfare & Food Not Included
Join us for Yoga, Ayurveda, and Meditation in beautiful Mexico.   We first visit Teotihuacan which is an amazing architectural site.   Next, emerge into the hidden gem of Grutas de Tolantongo, Hildago and Mexican culture.   Grutas de Tolantongo offers a thermal river to swim, hot springs to soak, caves to explore, delicious cuisines, spectacular mountain range hikes, campsites, and rooms to rent depending on availability.  This retreat envisions the break of ethnocentric ideologies, unifies multicultural communities and explores the beauty of Mexican culture with a twist of East Indian Science.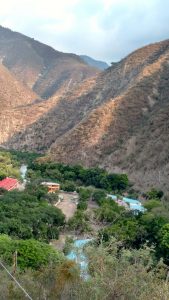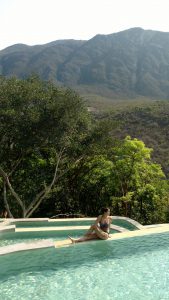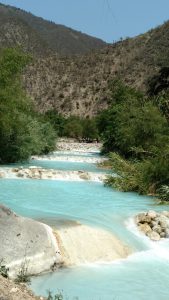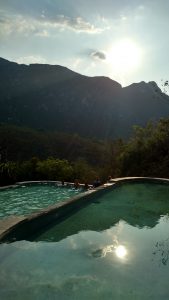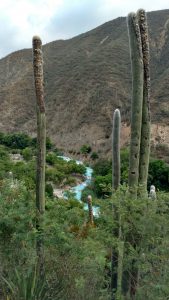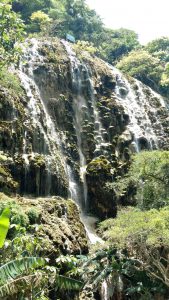 ~Retreat includes~
Transportation to and from Hotel in Mexico City,  Tour to Pyramids, Entrance and Camping in Grutus de Tolantango
For Further Information Feel Free to Contact Us; All Questions Encouraged!  
Nickole Gonzales 206-799-799-0718 or nwayurveda@gmail.com
Martin Gonzales 206-755-8943 or moderngolfinstruction@gmail.com
               *Espanol Inquires contact Martin; he's fluent in both languages                   
 Early Bird Registration save $150 by Dec. 15th, 2017.  Pay by Nov. 15th and save additional $100
Reserve your spot today with a non refundable 
$500 deposit.   Retreat is limited to ten students.  Send Deposit by Cash App $NickoleAyurveda,  PayPal (Send as A Friend) to nwayurveda@gmail.com or call over the phone an pay by card.              
(All payments in US Dollars, which is the local currency for your guides.)  *
Full payment is due January 5th, 2018.        You can make three payments if need be.
    ~Airfare is not included to Mexico City~ 
     Recommended Airlines: Latinofare, Canadian Air, and Expedia 
                 ~Meals Not Included~
Mexico has amazing cuisine and is vegetarian friendly.  In Mexico city, we'll take you to our favorite places and discover new favorites along the way.  At Grutas de Tolantango,  they have two restaurants which serve breakfast, lunch, and dinner.  Meals are extremely affordable.  We enjoyed the outside location for breakfast and the larger inside dinning for dinner.  We'll rent a grill for everyone to use, if you would like to cook your own meals.  Nickole is a vegetarian and packs all her snacks and packaged food that isn't a seed from America to make sure she has what she needs to feel strong and fed.  We suggest for you to do the same, if you are vegetarian, vegan, gluten free or feel more comfortable cooking your own meals.