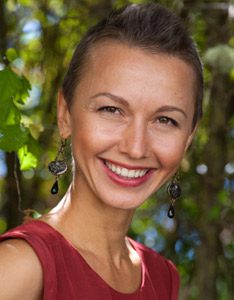 Gypsy Enchantress
Chaos Dancer
Intuitive Shadow Healer
Visionary Founder of Mapping Magic
Anya is a Gypsy Enchantress, Intuitive Shadow Healer, and Visionary Founder of Mapping Magic™. She has studied journalism in Russia, mathematics, art, and massage therapy in the US, and she has dedicated her time to studying neuroscience and spirituality. She has synthesized the concepts from these fields of study into her work to help you access your deepest juiciest self to transform your entire life.
About Mapping Magic™
Mapping Magic™ is a creative process for transformation and empowerment. This effective mindfulness and visualization technique helps you sooth mind chatter and step into the core of your truth. Self-knowledge is power. By using words, colors, symbols, intuition, and curiosity, Mapping Magic navigates you to embrace your true nature as a cosmic being and to develop mastery of your universe. Mastery is the way you respond to what comes into your life. The ultimate goal of Mapping Magic is to build partnerships with all aspects of your life. Map Your Magic!
Phone: (206)504-8014
Website: www.mappingmagic.com
email: anya@mappingmagic.com
Sessions also available via Skype
Hours: Tuesday 10 am – 5 pm