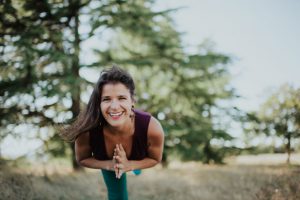 Nickole Thornton Gonzales was pulled to her dharma in 1996, when she first attended the Sivananada Ashram in San Francisco, CA for Satsang.  She had an awaking and embraced her life's purpose to be of service to people and community.   Nickole currently lives in Seattle, WA and is the founder of NW Ayurveda.  She is a Certified Ayurvedic Practitioner, Licensed Massage Therapist, and Yoga Instructor.  Nickole travels to various Yoga and Ayurvedic centers across the United States and Mexico providing Lectures, Workshops, Consultations, Retreats and Panchakarma. 
Nickole began her yogic practice in 1996 with the principles of Iyengar. Over the years, she developed her own unique style focused on alignment which blends Vinyasa, Ashtanga, Anusara, and Ayur Yoga.  She began her Ayurvedic career in 2000 under the direction of Dr. Vasant Lad at The Ayurvedic Institute in Albuquerque, New Mexico.  She began teaching Ayurvedic Classes and Alternative Therapies in 2005.  Nickole attained her Yoga certification in 2008 from the Sivananda Ashram in Neyyar Dam, India.  While in India, she also attend the Guru Kula program to study Advanced Ayurvedic Assessments with Dr. Vasant Lad in Puna.
Nickole is a committed aspirant to Ayurveda and Yoga.  She enjoys facilitating sacred space for all walks of life to embrace these ancient techniques and find results that last a life time.
Join Nickole Gonzales in Mexico to embrace this wisdom of Ayurveda and Yoga that is applicable to everyday for self healing. Unwind your mind, body, and spirit to a state of harmony, vitality, balance, strength, and mental clarity.
---
Martin Gonzales is a Golf Professional, speaks Spanish, practices meditation and ventures to Mexico yearly.  He provides private and group golf lessons at the University of Washington, is employed at Pro Golf Discount and teaches before and after school TGA Golf Programs for the Seattle school district.  During the off-season," he explores Mexico as a tour guide and interpreter.  His travels to Mexico began in 1996 studying abroad with The University of New Mexico's Connexiones Honor's Program.  Since then he has continued to visit Mexico.
 Martin began practicing Mind Games: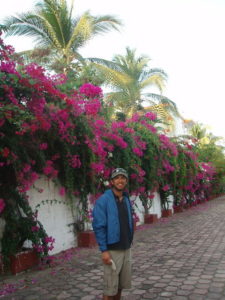 Meditation for Great Golf under the guidance of Ph.D. William Chandon in 2012.  Dr. Chandon has also written many other books, such as Mental Practice, Daily Mental Practice and more.  This form of meditation does not require long periods of sitting in silence.  Rather, it actively uses your imagination and is simple to learn and practice.  Martin's goal at the start was to develop mentally so he  could enter the zone more often.  "The zone" is a state of mind that athletes refer to when things are going well without much thought or effort.  However, many other aspects of Martin's life began to develop and flourish as a result of his meditation practice.  When not working in the golf industry nor traveling, Martin enjoys playing music, camping and golfing with friends and family. 
Education
B.A. from The University of New Mexico
Tour Guide Experience
Return to Thyself, May 2017