Information on Accommodations that are included with your Adventures in Mexico Retreat are a two night stay in Mexico City.  Prior to arrival on January 19th-20th you'll receive a conformation of which hotel we'll be staying at. Transportation and entry to Teotihuacan Pyramids, Travel to and from Grutas de Tolantono Hot Springs, Entry, and Camping for four nights along the amazing thermal river.  Plus, your return nights stay in Mexico City on January 25th if you choose to stay the night.
---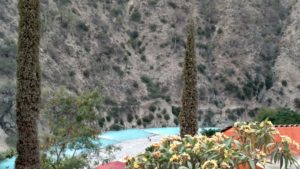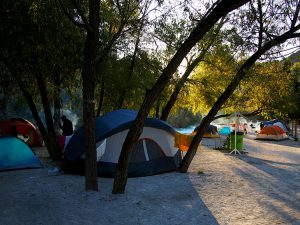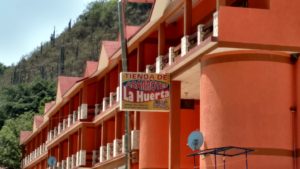 ---
Something to keep in mind when packing for Adventures in Mexico is each attendee is allowed No More then Two Bags. One travel pack with bed roll, tent, clothes and a backpack.  The Good News is you are able to rent everything you need for camping on site.  Here's a link to view cost of items you may not want to pack on the airplane.  http://www.grutastolantongo.com.mx/en/prices.html
---
The temperature will be around 73 degrees and the river is hot and thermal pools are warm, along with the cave.  There are showers on site.  Although, we found the water in the hotel to cool last May.  It was 95 degrees out.  Way to hot with no air conditioners in the rooms… We look forward to possibly putting on a long sleeve shirt at night in January and camping with the sound of the river!
---
At Grutas de Tolantongo there are three hotels to rent rooms from.  All rooms are first come first serve. Therefore, no reservations are aloud prior to arrival.  If you want to rent a room it will be out of pocket.  Martin and I were able to get a room easily.  Single rooms run $35 a night, Doubles around $54, and Triples around $75.  Once we know who wants rooms we can connect you together and you can wait under the palapa with others as the rooms become available.  Here's the link to view room rates http://www.grutastolantongo.com.mx/en/prices.html