Ayurveda
The science of life, has its roots in India and dates over 5,000 years. This honored art of healing can bring forth positive transformation in one's life. NW Ayurveda's aspiration is Prevention, Longevity, Healthy Body, Mind, & Digestion.
Our beautiful Center is located on the second floor of a house pushed back from the main road to provide you a peaceful and serene atmosphere.  We specialize in Consultations on Diet & Lifestyle, Ayurvedic Massage, Shirodhara, Herbal Steam, Panchakarma, Therapeutic Massage, Couples Massage, Ayurvedic Workshops, and Yoga.
PREVENTION, LONGEVITY, HEALTHY BODY, MIND, AND DIGESTION
NW Ayurveda, Massage, Private Yoga, & Panchakarma Center                                                                
West Seattle                                                                                                                                                                                  
3272 California Ave SW, Suite
300, Seattle, WA, 98116
Enter from the brown stairs off the center of gravel driveway, not the store front.
Book Online Monday – Saturdays 
Nickole Gonzales LMP, CAP, CYI
(206)-799-0718
Contact Us
What our clients
say: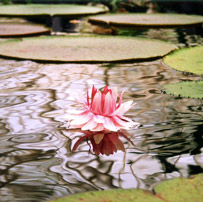 C. T.
2 words – absolutely fabulous!!!!! I've seen Nickole for a year now and my health has improved in leaps and bounds. I started with carpal tunnel pain so bad that some days I can do nothing but lay on my sofa from the pain; brushing my hair was hard and I could hardly sleep past 3 – 4hrs because of the pain. I had tried physio therapy, stretches, pain killers, and acupuncture with no lasting results nor did it provide immediate relief. And surgery was not something I wanted to entertain. Not to mention I used to suffer from horrid monthly migraines and sinus allergies and annual bronchitis that wiped me out for months on end.
Now? With the series of massage therapy, yoga classes and Ayurvedic consultations and panchakarma at NW Ayurveda, I am happy to say I am pain free and can live my life normally!!! This year was the first year I didn't have bronchitis, no allergies and my migraines are gone. To top it off I have more energy, AND I'm losing weight with all the yoga and diet changes!!! All I can say is NW Ayurveda is wonderful; Nickole is amazing, kind, caring, most encouraging and is always concerned about your health and well being. She definitely has changed and transformed my life.
I really can't say enough – NW Ayurveda is definitely the place to recommend and go to. You won't regret it.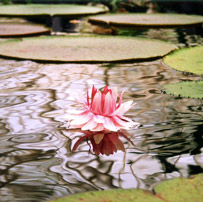 Shachee G.
Was my birthday gift to myself..Nickole is great..will defintely go there again… i slept like a baby and my anxieties were reduced..just what i need right before a big test.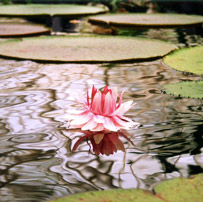 Amy H.
Nickole has a truly healing presence and touch – her massages are incredible; she seems to have an intuitive sense as to which perfectly tender pressure point spots to work out each time. Her expertise in Ayurvedic medicine is impressive, and taking the time to visit her for seasonal cleanses, regular massages, healing shirodhara, and her newest addition – weekly semi private yoga classes are without a doubt, essential tools in my preventative healthcare and general wellness arsenal! I wholeheartedly recommend Nickole and her Ayurvedic practice to anyone looking to attain a level of holistic balance and achieve optimum health!
Photography by Mira P Anselmi